August News 2020
Currently @ LATINNO
Increasing death numbers by Covid-19 have put the Americas under the international spotlight. In Latin America, Brazil and Mexico lead the number of deaths, and five countries in the region are listed in the global top 10 countries with most registered cases. According to the UN's latest report on the impact of COVID-19 in Latin American and the Caribbean and the ECLAC's report on the economic impact of coronavirus disease, the current pandemic will have significant economic, social and humanitarian effects that will recquire responsive policies anchored in equality, democracy, and social inclusion.

While most of the population has been severely impacted by the situation, women in the region have been disproportionately affected. According to the UN, the current pandemic has increased women's and girls' exposure to gender-based violence. In El Salvador, Mexico, Colombia and Chile, for example, reports of domestic violence have increased more than 50% during the pandemic, according to the International Rescue Committee.

This month, our newsletter focuses on participatory initiatives -implemented during the current pandemic- that seek to make visible and fight gender-based violence in Latin America.
New Publication
This month, our project coordinator, Thamy Pogrebinschi shared her thoughts in openDemocracy on the role of civil society and digital tools to combat the effects of the pandemic in Latin America through the use of collective intelligence.

Her article "Might social intelligence save Latin America from its governments in times of Covid-19?" is available in Portuguese, Spanish and English, check it out!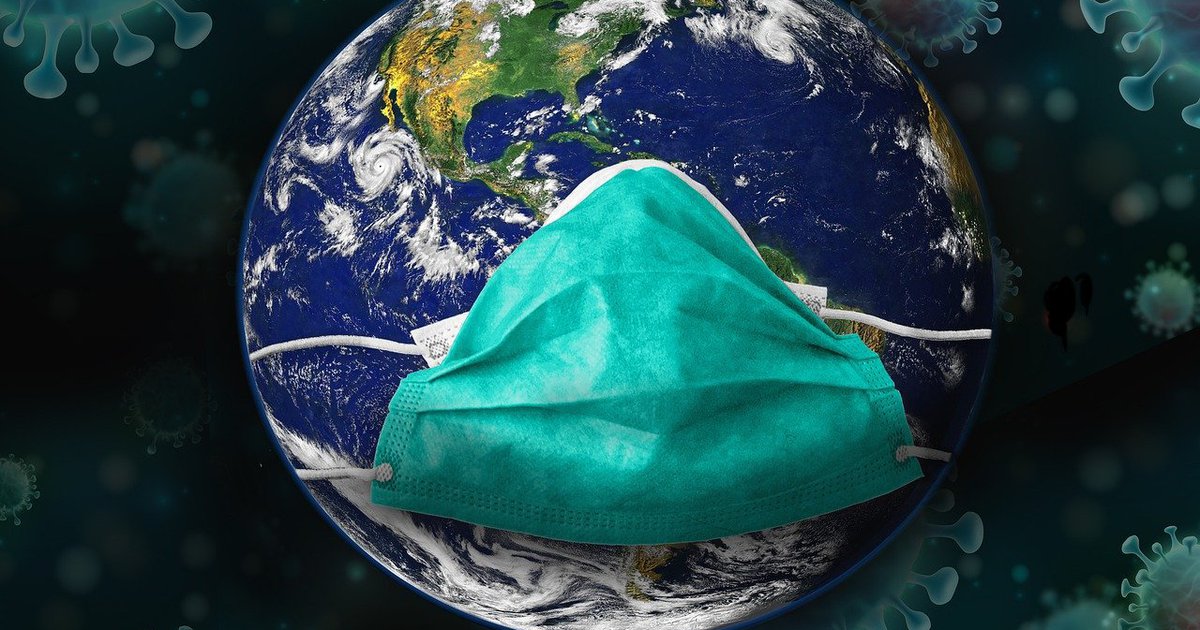 Join CabildoxLatAm!
This month, the official website of CabildoxLatAm was launched. This initiative was designed as a digital participatory space to exchange knowledge, reinforce and design strategies to collectively face COVID-19 related challenges in Latin America. With this aim, a digital conference will take place between September 8th and 11th, where actors from Argentina, Chile, Colombia, Guatemala, Mexico, Peru and Puerto Rico will be joining to discuss and deliberate on innovative and collective forms of participation in the region.

CabildoxLatAm is organized by IASS Potsdam's research group on Democratic Reconfigurations with support from several partners, including the LATINNO Project and many other institutions, including MIT Media Lab, Planetary Health Alliance, Women Leaders for Planetary Health, TEC Monterrey, Pontificia Universidad Católica del Perú, Institut de Ciència i Tecnologia Ambientals de la Universitat Autònoma de Barcelona, Asuntos del Sur, Fundación Avina, Centro por la Justicia y el Derecho Internacional, Ciudadania Inteligente, Hackeo Cultural, Instituto Cultural, Diversa, and Global Change.

Check out this amazing initiative here and make sure to register to join the online debate!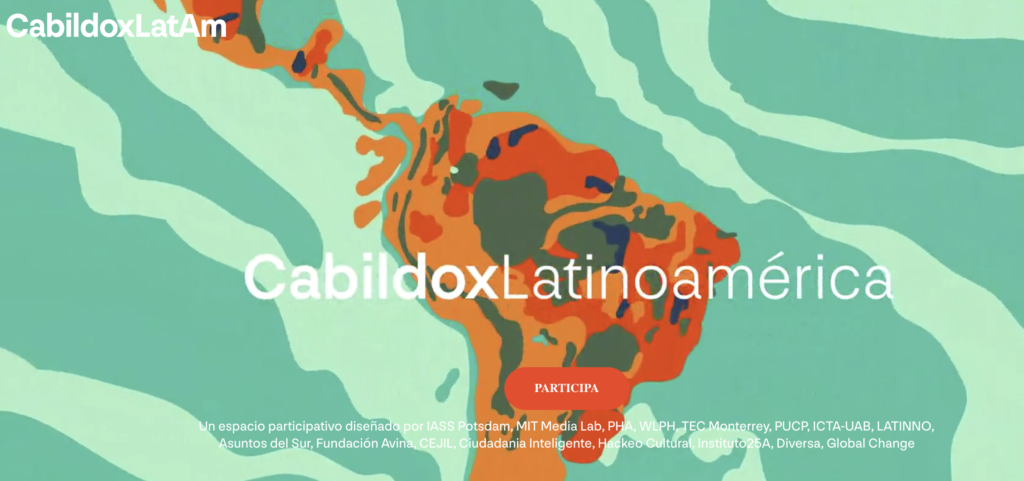 FEATURED CASES:
Hack the Crisis 2020: Women + Girls

-

Ecuador
Hack the Crisis 2020: Women + Girls (Span. Hackea la Crisis 2020: Mujeres + Niñas) is an initiative implemented by IMPAQTO, an organization that focuses on supporting agents of change and sustainable projects in Ecuador. This Hackathon was organized during April 2020 with the aim of finding and designing joint solutions to address the challenges that women and girls are facing due to the pandemic.

The initiative specifically focused on three challenges: the increase in cases of gender-violence during lockdown, the lack of access to health care services and products, and the lack of communication with the outside to report violence. In total, 218 participants from 20 different countries collaborated in the hackathon providing 27 solutions, from which 3 were selected as winners. The selected solutions will receive support for their further implementation.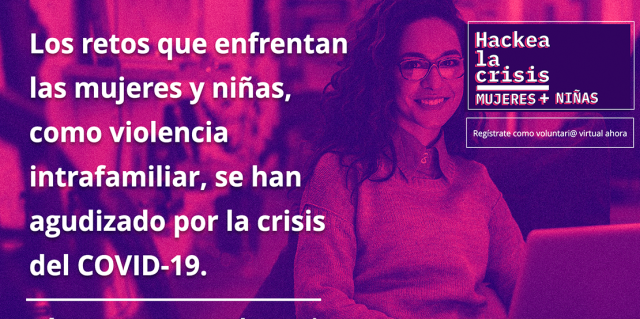 Latin American Map of Femicides

- Transnational
The Latin American Map of Femicides (Span. Mapa Latinoamericano de Feminicidios) is a digital monitoring tool designed by the civil association MundoSur with the aim of collecting and providing data and statistical information regarding femicides in Latin America. This tool was developed in 2020 as an effort to denounce and make visible the escalation of gender-based violence during the lockdowns implemented in several countries due to COVID-19 and to raise awareness of the vulnerability of women under these measures.

The Map of Femicides is regularly updated with information gathered by MundoSur, and information provided by the 23 member organizations of the Latin American Network Against Gender Violence (Span. Red Latinoamericana contra la Violencia de Género); any organization or interested party can join the Network online. Overall, this initiative serves as a monitoring tool for other organizations, governments and media to access data during the pandemic. Additionally, MundoSur also publishes periodic reports on the situation of femicides in Latin America, in which they include policy recommendations for state authorities.

INNOVATIONS AGAINST COVID-19:
Citizen Observatory for COVID-19 - Nicaragua
The "Citizen Observatory for COVID-19" (Span. Observatorio Ciudadano COVID-19 Nicaragua) was implemented as a citizen response against the lack of transparency in the information provided by the national authorities regarding the pandemic in Nicaragua. The aim of the initiative is to fill the informational gap on COVID-19 data, since government authorities are not systematically monitoring the evolution of the pandemic.

The Observatory oversees and provides information on COVID-19. They also monitor and publish reports related to the institutional performance of government agencies, specifically when they detect irregularities or Human Rights violations. Additionally, the Observatory publishes weekly reports and press releases with verified data and health recommendations for the population. In April, the Observatory reported receiving virtual threats and attacks by government supporters.