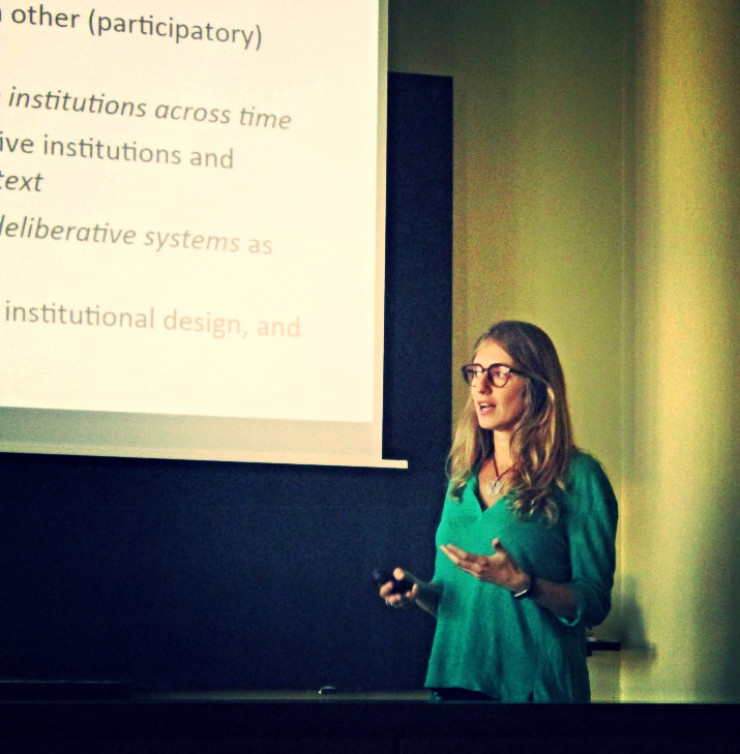 New results from the LATINNO database presented at the APSA and ECPR annual conferences
In September, freshly released data and results from LATINNO's database were presented at the annual meeting of the American Political Science Association (APSA), in Philadelphia, and at the annual conference of the European Consortium for Political Research (ECPR), in Prague.
At the 2016 ECPR General Conference, held from 7 - 10 September, LATINNO Coordinator Thamy Pogrebinschi chaired the panel "Democratic Innovations in Latin America: Beyond the Participatory Budgeting", in which she presented new information and data added to the LATINNO database. Her paper "Comparing Deliberative Systems: An Assessment of 12 Countries in Latin America" proposes a comparative approach to deliberative democracy and a theoretical framework to assess how deliberative systems operate at the country and cross-country levels.
The paper can be downloaded from the APSA and ECPR websites.